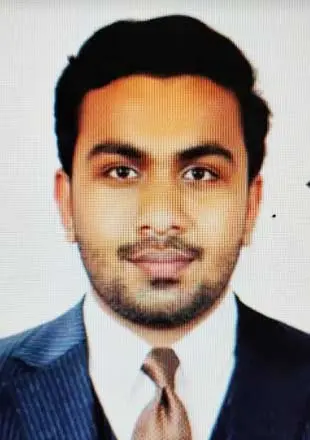 Mr. AJMAL E.B
(Training and Placement Officer KMEA)
KMEA Arts & Science College has got a strong and full-fledged Career Guidance and Placement Unit (CGPU) with a full time Placement Officer,Shri.AJMAL E.B. Regular placement oriented training programmes are imparted within the Instituition , from first semester onwards. All the students, registered with CGPU will be provided placement assistance, counseling assistance for Employment and Self/Social Entrepreneurship. The CGPU assures logistic support to the visiting companies, at every stage of the placement process by making campus infrastructure available to them. The CGPU will act as an interface between the Industry and the Students and will primarily enable the students to select from their Career options. We shall facilitate the selection process of all the companies as per their requirements. The CGPU will liaison with Corporate Organizations to provide suitable Jobs and Internship for the candidates, completing their studiesin different programmes from the Campus. The CGPU also conducting Seminars and Workshops,so as to enable the students of KMEA to become successful professionals.
The goal of CGPU is to provide Employment Opportunities and World Class Training to students in leading organizations. The CGPU is well equipped with ample infrastructure in terms of Testing halls, Consultancy Halls, for Pre-Placement Talks, Presentations etc.,All the reputed organization including MNCs come to the College for Campus recruitment purposes. CGPU firmly believes in 'Industry-Institute Interaction'. In order to accomplish 'Industry-Institute Interaction' it organizes talks and seminars to provide a platform for the budding students to interact with professionals from various Industries. It encourages visits to the Industries by the College students to study the Industrial Problems ,to be workedout, by students as part of their project studies for completing M.G University Curriculum. It also entertains suggestions and recommendations , from experts of Industrial Field ,regarding designing/changing the existing Curriculum.
FEATURES OF CGPU