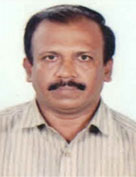 Dr. Amar Nishad. T. M
College Director
---
Dr. Amar Nishad T.M started his career as a faculty in the Department of Electrical Engineering at TKM College of Engineering, Kollam in 1983. In 1990, he switched to Computer Science and Engineering department. He held various positions such as Assistant Professor, Associate Professor and Professor & Head. He also worked as research faculty in King Saud University, Riyadh for a period of 12 years. He retired as Principal from TKM College of Engineering.
He received his B.Sc. Engineering degree from Kerala University, M.Tech from IIT Kharagpur and Ph. D. from NIT Calicut.He received the prestigious "BEST PRINCIPAL PERFORMANCE AWARD" instituted by the 'GLOBAL ACHIEVERS FOUNDATION, NEW DELHI' for recognizing outstanding achievements of personalities of all spheres of life across India.He held different positions like Chairman, Board of studies in Computer Science and Engineering & Information Technology under Calicut and Kerala Universities. He was also the member of Panel of experts of University of Kerala responsible for giving affiliation to new engineering colleges.Dr. Amar Nishad is the Principal Investigator for various ongoing projects under AICTE and CERD.He presented various papers in National and International conferences. He has got more than 20 research publications in various reputed International journals.His areas of research interest includes Image Compression, Fuzzy Edge Detection, Image processing Applications using Soft Computing techniques, Real time image processing applications, Measurements and Computer based Data Acquisition etc.Dr. Amar Nishad is also associated with various professional bodies like Computer Society of India, Intitution of Engineers India, and Chartered Engineer India and is a life member of Indian Society for Technical Education.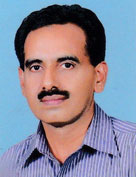 V. V. Joy
Administrative Officer
---
Sri. V. V. Joy graduated in science from Kerala University in 1980. He started his career in the field of administration in Technical Educationn Department from 1982. Retired from service as accounts officer after serving more than 30 years of service. He worked as administrative officer in various self financing engineering colleges after his retirement and now with KMEA group of institutions.